News
What's Joy writing now? Where will Joy be appearing next? When will Joy's next novel be published? Stay tuned to this page for information as it happens...
May 2015
Tuesday May 19
A Different Drummer Books & Author Series
Burlington Golf and Country Club
422 North Shore Boulevard East, Burlington Ontario
Tickets available
---
March 2015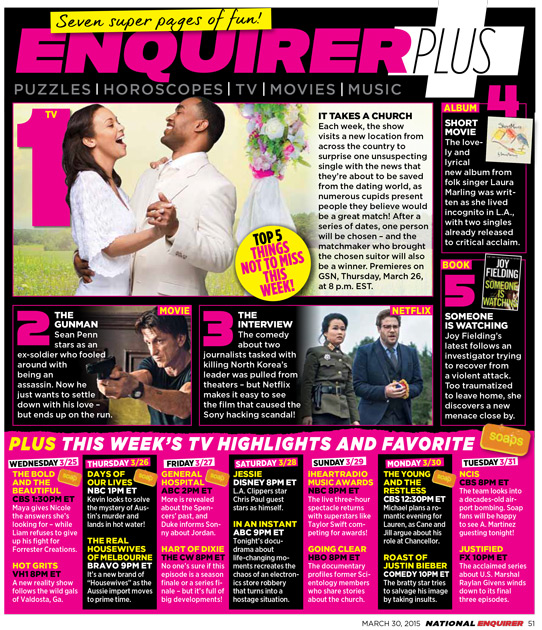 Joy Fielding's latest novel Someone is Watching was featured in the March 2015 issue of the National Enquirer.
Read a sample chapter of Someone is Watching.
Canadian Living magazine interviews best selling author, Joy Fielding, about her craft and what it takes to create a riveting novel.
March 31 at 2 pm - I'm speaking at the Palm Beach Main Library (located west of Congress on Summit Blvd.)
March 15 - speaking at a Book-and-Author fundraising brunch on behalf of autism research at the Center for Philanthropy at 700 S. Dixie Highway (for tickets and information to this last event, contact Cookie: Savanakarp@gmail.com)
March 11 - speaking at a brunch at the Cascades in Boynton Beach to benefit cancer research
March 2 - Brandeis University luncheon in Lake Worth
---